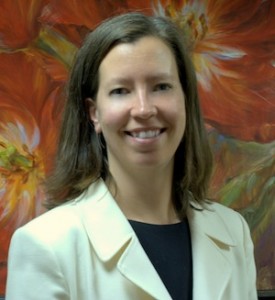 Attorney Sarah Churchill
Litigation Attorney
Contacts
schurchill [@] nicholschurchill [dot] com
Contact Attorney Sarah Churchill for Personal Injury and Other Civil Matters
If you need legal help in a personal injury case, employment discrimination issue or any other civil matter, Attorney Sarah Churchill is a thoroughly experienced attorney who can help you win your case.
Sarah is highly qualified to assist you in matters such as:
If you are a victim in any of these types of cases, please contact Sarah now.
The Law Was Designed To Protect You!
Some life-changing events are so derailing, they take years to get back on track. From personal injuries due to the negligence of another to employment discrimination cases that shift the center of your world, getting the right help is a must.
There are laws in place to protect you, but utilizing them to your advantage means selecting an attorney who has the knowledge and skills necessary to help you win your case.
You deserve a successful, effective advocate for your rights. For a fully qualified personal injury/civil attorney with plenty of experience winning cases such as yours, Sarah Churchill is the logical lawyer for you.
And remember: Personal injury and other civil cases are taken on a contingency basis. There is no charge to you unless and until we win your case.

Meet Sarah…
Sarah Churchill was born in Portland, Maine, completed law school at the University of Maine, and was admitted to the Maine State Bar in 2002. Since then, she's been in private practice working with clients just like you.
Over the course of the last decade, Sarah has handled a number of personal injury and civil matters as well as a number of criminal cases, working to get the best possible outcome for each client.
Always prepared to take the toughest cases to trial to help a client achieve the results you seek, Sarah has a never-quit philosophy that will not only help you get the desired resolution, but also help you get your life back on track.
On January 20th, 2017 Attorney Sarah Churchill was elected a Fellow of the American Bar Foundation, representing fellowship for Maine. Read the press release here.
In April of 2016 Sarah was named as one of the top 10 defense attorneys in Maine by NACDA and in March 2016 she accepted a position on the Maine Trial Lawyers Association's Board of Governors.
Real Results
Sarah's past clients have seen her skill in and out of the courtroom. Take a look at some of these success stories:
Sarah's Plaintiff was a passenger in a vehicle stopped by police. Video captured from the police cruiser showed him talking with officers before being tackled to the ground. He was not physically resisting, yet officers repeatedly hit him with closed fists. The client received a substantial settlement awarded by virtue of a jury verdict.
Two police officers stopped a vehicle driven by Michael Esposito after a high-speed chase. Esposito attempted to flee on foot, but was stopped by officers. After they handcuffed him, one officer repeatedly struck him in the head. After being placed in the arrest van, Esposito was threatened so he would maintain his silence about the incident. Another officer then entered the van and punched him in the face, breaking his occipital bone. After the charges were brought, a settlement was awarded in Esposito's favor.
Kingsley Nwaturocha was a pretrial detainee at the York County Jail. Because he was held in the same unit as a co-defendant, he was only allowed out of his cell briefly for meal times each day. One evening after just getting out to go to dinner, he was immediately ordered back in. He refused and was then handcuffed, his legs were shackled, and he was beaten by officers. The beating was so severe, it left permanent injuries. The criminal charges that held Mr. Nwaturocha at the jail were dismissed and ultimately he was offered a fair settlement.
Click here to read how Attorney Sarah Churchill amassed and expedited a workplace discrimination settlement for her client after the jury handed down a $500,000 award.
Your Case Is Important!
Cases like yours are complex. You need a competent attorney who understands how to make certain you get the legal relief you deserve.
Get results when they matter the most. Contact attorney Sarah Churchill now for a free consultation.