Maine OUI Law and DUI / Drunk Driving Defense
Maine OUI laws are complex and can have long-term impacts upon anyone facing a DUI arrest. Without the right OUI or DUI lawyer defending you, Maine OUI laws can be applied by prosecuting attorneys and the BMV to revoke your license and obtain an OUI conviction.
Nichols & Tucker specialize in Maine DUI cases. Our defense lawyers can help you avoid much of the pain and headache that comes with a drunk driving arrest.
If you have been arrested in Maine for drunk driving, contact Nichols & Tucker for your free DUI defense consultation. Our experienced OUI lawyers can answer any questions you have about your case. Get help now by calling: 207-879-4000.
Maine OUI Laws
Maine OUI laws can also be called DWI or DUI laws. Penalties for operating under the influence of alcohol and other intoxicants fall into 2 categories: 1) Criminal penalties and 2) Administrative penalties overseen by the Bureau of Motor Vehicles (BMV).
You will only receive criminal penalties if you plead guilty or are found guilty in court. However, the BMV will automatically suspend your license unless you request a hearing. See below for details.
Maine OUI First Offense
Upon a first conviction for DUI in Maine, the mandatory penalties you face are:
$500 fine
150-day driver license suspension
Misdemeanor on your permanent record
NOTE: The Maine OUI statute changed in 2013. A first DUI conviction went from a 90-day license suspension to 150 days. If your online research shows the 90-day suspension period, you are seeing outdated pages! Contact Nichols & Tucker today for up-to-date information and an accurate assessment of your case: 207-879-4000.
These penalties are the minimums required at sentencing. However, many judges in Maine will exceed the minimums and hand down harsher punishments. The DUI statute allows for a maximum of 364 days in jail upon conviction of a first DUI.
BMV Penalties for First OUI
If you failed a breathalyzer test at a blood-alcohol level of .08% or more, the BMV will also suspend your driver's license. If you are convicted in court, you will only serve the penalty once. If you are under the legal drinking age of 21, Zero Tolerance laws apply and your license will be suspended for any amount of alcohol.
Upon a first time drunk driving offense, you face the following BMV penalties:
150-day suspension
Driver Alcohol Education (DEEP Program)
Reinstatement fees
You have the right to request an administrative hearing to contest the BMV driver license suspension. Your BMV suspension is automatic unless you send a written request for a hearing to the BMV within 10 days of the notice of suspension date.
Your DUI lawyer can file for the hearing and represent you if you chose not to attend. This option is preferable for a lot of people, such as working folks and out-of-state drivers.
Refusal Penalties
Under implied consent law, Maine requires all drivers submit to a blood-alcohol content (BAC) test or breathalyzer when asked by police. Refusing will cause an automatic suspension of your driving privileges for 275 days.
If you are under 21 and refuse the breathalyzer, your license and privilege to operate will be suspended for 18 months. For further details on DUI penalties and refusal laws in Maine, visit this page.
Is drinking and driving a felony?
In Maine, first and second OUI offenses are charged as Class D misdemeanors. To qualify as a first offense, you cannot have had any prior DUI convictions in any state within the preceding 10 years.
Getting Your License Back
We may be able to cut your driving suspension period in half. If eligible, your DUI lawyer can expedite a school or work-restricted driver's license that allows you to get on with your life after a DUI.
Talk with Nichols & Tucker today. Attorney Matthew Nichols specializes in DUI defense and license restoration in Maine. He has over 20 years of legal experience with a proven track record of success.
RELATED CASE: : Our client was arrested and subsequently charged with DUI with a BAC result of 0.12%. At the BMV hearing, our client's license suspension was reversed because we demonstrated radio interference likely affected the breath test given our client's cellphone rang from his pocket at the exact time the machine registered his breath sample. In court, the verdict was Not Guilty.
OUI Defense in Maine
An attorney experienced in OUI defense can take several approaches to ensure the best outcome possible in your DUI case. Our approach identifies all of the options available and presents those options to you so you can chose wisely.
For instance, we aggressively pursue pretrial negotiations such that the prosecutor may reduce or drop the charges.
Recommended Resource: How to Get 1st DUI reduced or dismissed in Maine
Another solid defense strategy is to prepare your case for trial. Opportunities may arise to win a dismissal and greatly improve your position at motions hearings before your trial date.
RELATED CASE: On a pretrial motion, attorney Nichols was able to have the Court exclude evidence of consumption of prescription drugs. The State was unable to produce an expert witness to link the drugs found in urine to impairment of our client's mental or physical facilities. Verdict: Not Guilty.
Here are some of the defenses we regularly work on for our DUI clients.
Witness Credibility. Are the officers involved and other state witnesses consistent in their testimonies and reports?
RELATED CASE: Our client was stopped for erratic driving and subsequently charged with OUI. The detaining officer was assisted by 3 state troopers in conducting the DUI investigation. At trial, attorney Matthew Nichols focused on the discrepancies of all four stories as well as the inconsistencies in each officer's testimony. Verdict: Not Guilty.
Probable Cause for Arrest. Did the arresting officer have probable cause to arrest you and subsequently compel you to take the breathalyzer or blood test?
Problems with FSTs. Standardized Field Sobriety Tests (FSTs) are highly subjective and very often administered incorrectly. Environment and health conditions can adversely affect these tests.
RELATED CASE: Our client was stopped for erratic driving and subsequently charged with DUI in February. On cross examination, attorney Nichols had the police officer concede that given the cold and windy conditions, our client performed the FSTs fairly well. Verdict: Not Guilty.
Problems with the Intoxilyzer or breath-alcohol testing. Did the officer administer the breath test correctly? Was the Intoxilyzer properly calibrated and maintained?
RELATED CASE: Our client was stopped for speeding and subsequently arrested and charged with OUI at a .19 BAC —over twice the legal limit. Attorney Matt Nichols obtained police video and determined that the officer did not check our client's mouth before giving the test. He had chewing tobacco under his lip which skewed the machine's results. Verdict: Not Guilty.
Chemical Blood Test Issues. Were procedures followed to properly preserve your blood sample? We look for possible contamination of sample issues and other disqualifiers.
Portland Maine OUI Attorney Matthew B. Nichols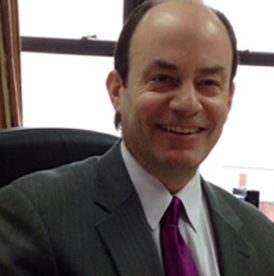 With over 20 years of law experience, Matt Nichols is one of the most successful OUI attorneys in Maine.
He has been able to help countless individuals in and around the Portland area have their criminal charges dismissed or greatly reduced.
If you have been charged with impaired driving or OUI in Maine, you need the help of a highly competent OUI defense lawyer immediately.
We scrutinize the evidence and challenge the DUI charges so you can be sure to receive the best outcome possible in your OUI / DUI case. Contact attorneys Nichols and Tucker now: