The Case: State v. D.H.
Charge/Statute #
Operating Under the Influence (OUI of Alcohol)
Maximum Sentence:
364 days in jail; (minimum 4 days in jail)
150 days loss of license
$600 min. – $2,000 max fine
Defense Attorney: Matthew B. Nichols
Case Details:
Our client, D.H. from Massachusetts was visiting his family in Harrison, ME. Early in the evening on July 1st, 2016, he was involved in a terrible single-car crash in which he jumped the center line into oncoming traffic lanes. His car then briefly went off the road, he over-corrected and ultimately crashed into some boulders.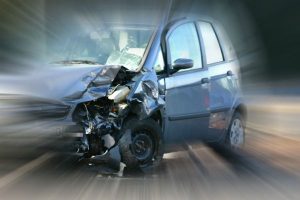 An ambulance was called and the arresting officer, a deputy of 40 years, arrived on the scene while our client was in the ambulance. He was ordered out of the ambulance to perform field sobriety tests.
D.H. failed all field sobriety tests. The deputy subsequently arrested D.H. for OUI and put him into the back of his cruiser at which point D.H.'s sister and mother happened upon the scene.
The deputy testified that there were no injuries.
Case Strategy:
Opt for a Bench Trial to prove to Judge the arresting officer's lack of credibility
We opted for a bench (jury-waived) trial because the judge would appreciate how contrary this is to standard operating procedure during any OUI. The deputy assumed my client was not injured. The officer never asked the EMTs to confirm that fact.
Actually, our client had deep lacerations on his right foot from the smashed glass of his car which we established through photographic evidence. These deep bleeding wounds prevented my client from ever having a chance of properly performing the Field Sobriety Tests. D.H. subsequently refused all chemical tests at the police station.
D.H.'s sister testified to the injury. Further, when she asked the officer where he was taking her brother, the deputy yelled in response that she shouldn't tell him how to do his job. His hostility continued with D.H.'s lawyer-friend whom sister called on her cellphone.
We also got the deputy to stipulate that during the Registry of Motor Vehicles (RMV) Refusal Hearing, he had stated that D.H.'s demeanor and interactions were "perfectly cordial."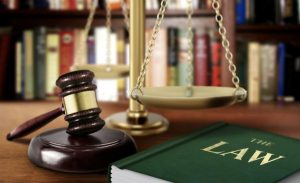 The Verdict
Acquitted / Not Guilty.
The judge found that the officer did not follow standard operating procedure during the OUI investigation of my client, which caused unreliable field sobriety tests. The judge further concluded that the deputy officer was not credible coming to believe my client and his sister over the officer.