In Chaisson v Dysarts Service, civil litigator Attorney Sarah Churchill amassed and expedited a settlement for her client after the jury handed down a $500,000 award.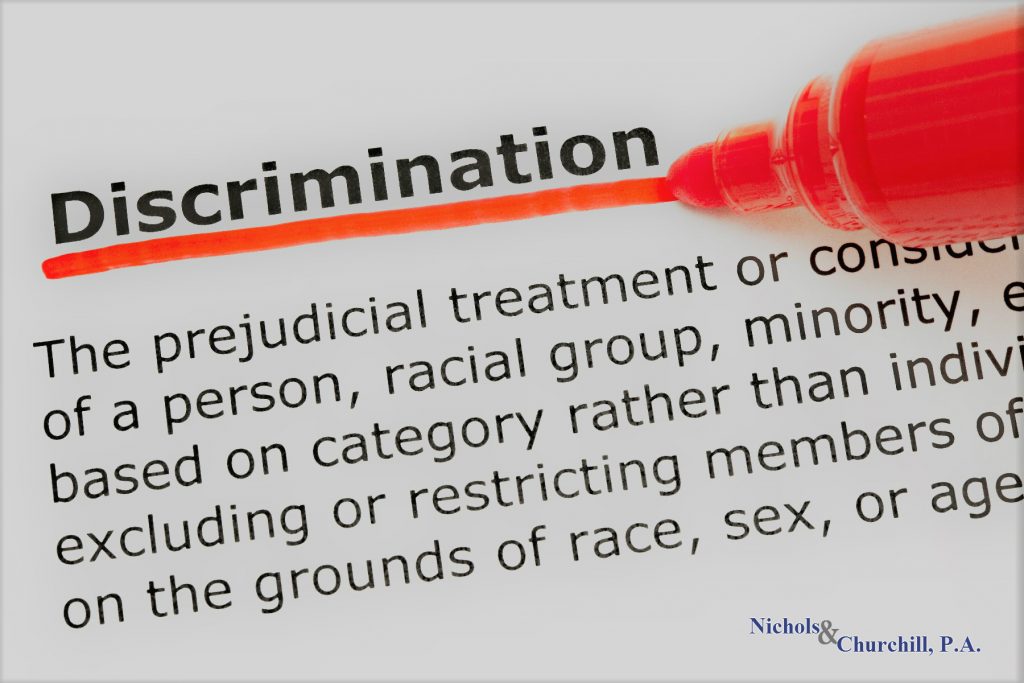 The Issues of Complaint: Our client brought a civil lawsuit against her employer, Dysarts Service of Maine, on the grounds of age and disability discrimination pursuant to Title 5 of the Maine Human Rights Act; Unlawful Employment Discrimination.
Ms. Chaisson had been an employee of Dysarts Service since 1996, working her way up to dining room manager by 2003.
For several years, Ms. Chaisson had been receiving disparaging remarks from the Owner-manager about being 'the highest insurance cost to the company' as well as frequent remarks about her hearing impairment.
She suffered derogatory comments about her hearing aid and was frequently referred to by the Owner-manager as "the old lady around here."
Her anguish from the disparaging and stressful work environment culminated in a mental health breakdown for which our client sought clinical treatment.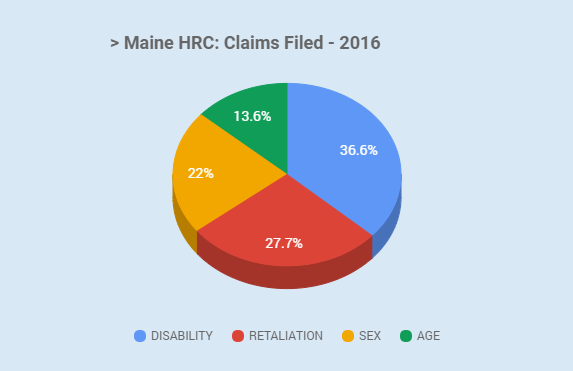 Rather than extend medical leave as reasonably requested, Dysarts terminated Ms. Chaisson.
The Verdict: In February of 2017, a jury of nine found for the plaintiff at trial in Penobscot County Superior Court and awarded Ms. Chaisson $500,000 in damages.
During trial, the plaintiff's case and testimony took a particularly effective narrative, especially as some of the discriminatory remarks were on record. "Proving an age discrimination claim can be an uphill battle even if the other party admits to using discriminatory language," says attorney Sarah Churchill.
"But we had a letter written by the Owner Manager in response to Ms. Chaisson's complaints which proved to be crucial in undermining the credibility of key defense witnesses.  It was then a matter of painting a vivid picture for the jury of the toll that the mental anguish, distress and humiliation took on my client.  The repeated comments and unfair treatment resulted in a total interruption to her daily life."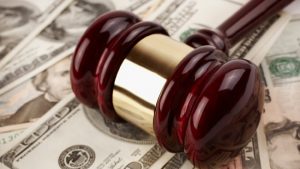 Post-verdict Challenges: Plaintiff's verdict, along with the outstanding issue of front and back wages in the case, would not be finalized by the judge until an administrative decision was reached by Workers' Compensation. Meanwhile, the defense was positioning for a possible appeal.
On average, an appeal of this nature would drag the case out for another 2 years.
Also, the half-million jury award was $200,000 above the $300,000 cap. A downward adjustment by the judge was eminent.
Strategic Solution: A play for a post-verdict settlement. A carefully timed request into mediation talks for negotiation of a post-verdict settlement offered the plaintiff a number of highly valuable benefits:
Through formal mediation, both sides would be legally bound to abide by any and all agreements made.
Waiving all rights to future appeals is a standard plaintiff's side request of the defense.
Securing a settlement through mediation expedites the "check's in the mail" process.
Winning in the court of original jurisdiction does not necessarily mean you'll survive a defense appeal to a higher court.
Costs of litigation begin to accelerate at the appellate level.
Getting such a huge verdict and then being told it's not finalized is very frustrating for a client. In this case, the client was also dealing with the threat of having the verdict appealed.
Attorney Churchill advised and discussed the mediation strategy with her client who wholeheartedly agreed.
By the first week in May 2017, a successful mediation agreement was reached and the case settled to the client's full satisfaction, relief and delight.
It's Never Over Until It's Over
In addition to the lawsuit, Ms. Chaisson had been through the long process of Workers' Comp plus filings with the Human Rights Commission as well as the numerous internal complaints she had lodged with the employer.
Our client had endured enough. In short, she wanted it to be over.
But, as any civil litigator can attest, a case is seldom over after the verdict.
By identifying and then clearly communicating all strategic options to her client, Attorney Churchill was able to secure and expedite a settlement that met her client's needs and far exceeded Ms. Chaisson's expectations.