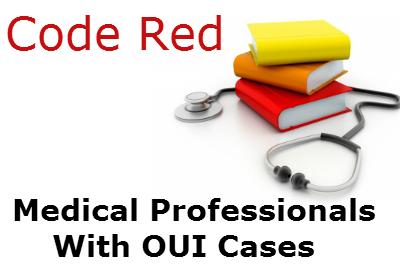 The rules are basically the same, but the game has changed for medical professionals charged with OUI. MDs, DOs, nurses and veterinarian boards have contracted with The Maine Medical Professionals Health Association (MPH). You can contact them via Google or Yahoo to review more detailed information.
You all have varying reporting requirements whether they be within a certain time post-conviction or on your annual or bi-annual registration forms. Be advised that various licensing boards (from FAA, to the Bar Association, to Homeland Security, to teachers, to medical professionals) have different reporting requirements. One rule is common to all licensing boards: the licensee is responsible for knowing the rules and following them.
Some boards require two types of disclosure of convictions. One may be within a certain time following the conviction. A second may be at the time of re-registration. If that is the case, you must comply with both self-reporting requirements. More often these days, re-registration requires disclosure of any arrests regardless of whether or not there was a conviction for the original charge or a plea bargain to a lesser charge or a dismissal or acquittal.
Many folks are confused about the applications use of the word "arrest". An arrest does not require that you to be taken to the county jail. Once you are handcuffed, you have been arrested. There will be a record of that arrest even if the charges are ultimately dismissed via acquittal, prosecutorial discretion or a victory at pre-trial motions. Err on the side of disclosure and attach a letter of explanation no matter what the post-arrest outcome may be. Ask your attorney for assistance. I have written countless letters to various boards explaining the background of my clients' cases.
No longer are OUI cases treated lightly by medical boards. They are highly scrutinized. Yes, the licensing board still has the final say on retention or renewal of licenses, but the MPH is a major player in that decision. For folks with chronic substance abuse issues and/or multiple or single prior convictions for OUI or other substance abuse-related crimes, early reporting to the board and MPH may be the best course to choose. In other cases, there may be a better course (early completion of DEEP-Driver Education and Evaluation through the DHHS program). These are all issues that your OUI defense attorney should be discussing with you at your initial consultation. I do it so with everyone who has a potential licensure issue beside their driver's license.
A new wrinkle: If the medical board enters into a "consent agreement " with you as the result of any substance abuse incident, the licensing board will refer that decree to DHHS. DHHS may hit you with an "exclusion" that bars you and any organization for whom you work from receiving MaineCare and Medicare funds. The obvious result, even if the board allows you to retain your license, you will most likely be fired. An exclusion for one means an exclusion for the entire organization.
If you are a medical professional charged with OUI or any other drug/alcohol related offense, call me for a free consultation at 207-879-4000. I have relocated my Portland office to 1250 Forest Avenue, Portland, Maine 04103. While your here, check out the rest of my website for more information.